Worst Resumes Ever Written
---
Updated: August 25, 2016
We all know that it takes a lot of work to write a great, clean-looking resume. We also know that an average or mediocre resume can look disorganized and can be littered with spelling mistakes and lackluster entries. But what do the worst of the worst resumes look like?
Here are a few candidates:
My Little Pony Resume
This one is bad AND good at the same time. I mean, it does catch the eye, right?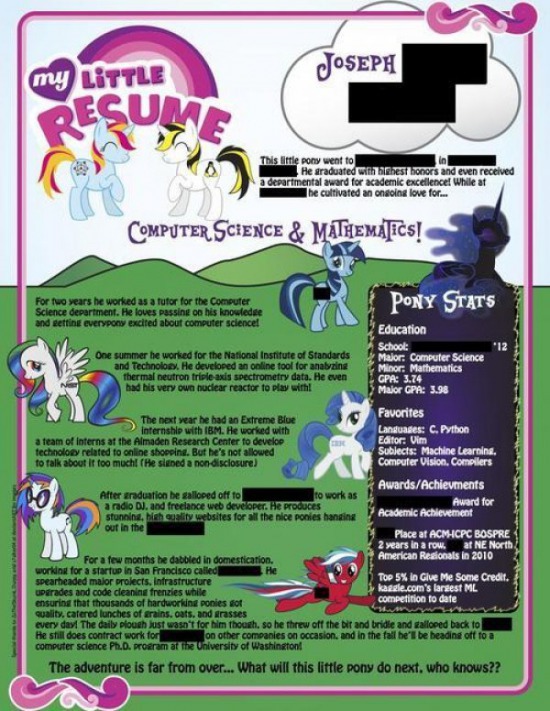 'Colorful'
Maybe Lila Lewis should cut down a little on colors and fonts… 🙂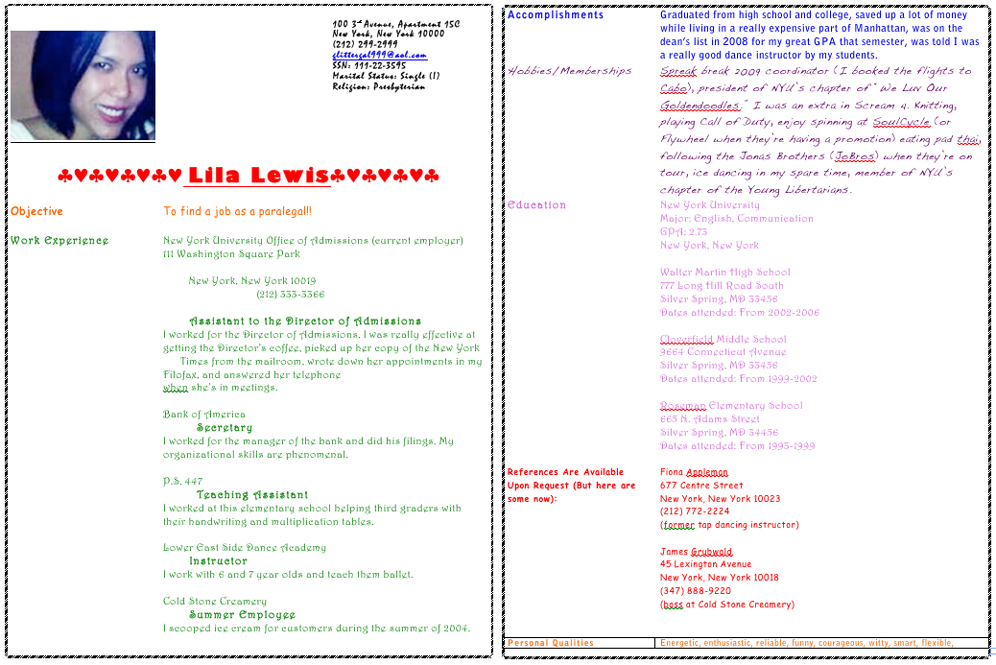 Andres is Awesome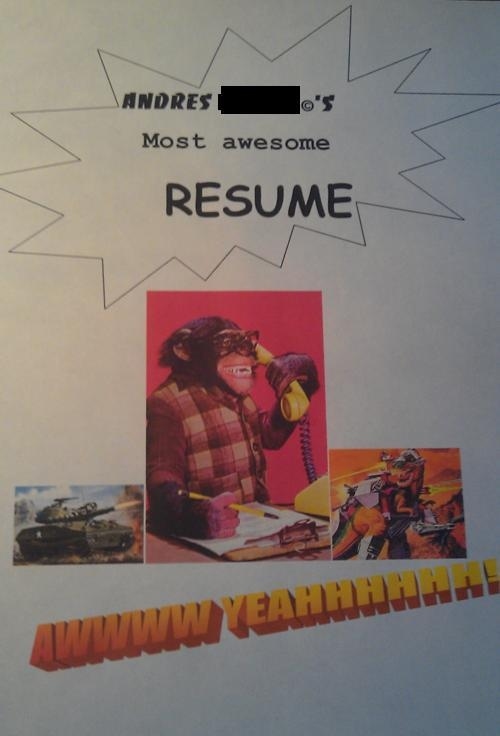 'No need to list education'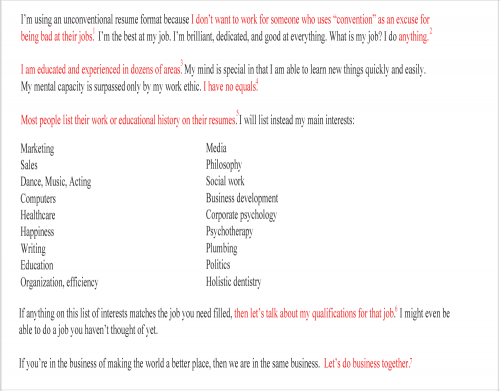 'Experienced cock'
And lastly a resume from an experienced cock.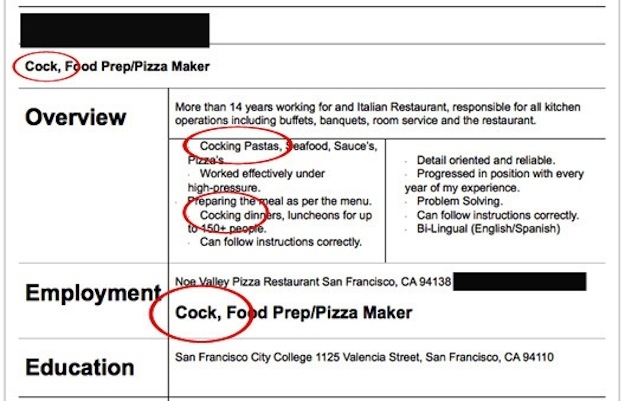 The Worst Resumes are…
Sometimes brutally honest
A hiring manager knows the most important reason as to why you are applying for a particular job- you need a job to eat and pay your bills, loans, taxes, and the like. You just need a job to live. That being said- it is best to skirt around that particular reason for applying for that job, since it can be read as impolite or brutally honest.
A few people who have not followed that advice tend to write resumes that are dismissed. One hiring manager said  that on a written application, someone wrote the following to the question "Why do you want to work here?": "My mom said I needed a job."  Furthermore, when the application asked if the applicant had means of transportation to get to the job, the handwriting on the application changed (presumably it was the mother's handwriting) and said "I will drive him."  
That level of honesty is just too uncomfortable.
Sometimes too informal
A resume is supposed to sell you and your skills through a formal medium. Sometimes the job you are applying for will allow for some informality or more creativity, but, realistically, at the end of the day, you should still display some decorum.
The worst resumes skip formality all together and assume a level of friendliness between an employer that is just nonexistent. One should never write on a resume "Hire me, I'm awesome" or have an objective that reads "To work for someone who is not an alcoholic with three DUI's like my current employer."
Just don't do it.
Sometimes too creative
Many experts and Resume Shoppe believe that a tasteful, creative resume, can put you at an advantage over other applicants with boring resumes.  That being said- the key word in that sentence was "tasteful." Sometimes some applicants take their creative impulse and go over the top on their resumes. The result can be disorienting and inappropriate.
Take, for example, this applicant. Although the applicant's credentials and experience are definitively and objectively excellent, the "My Little Pony" theme is grossly inappropriate for a workplace setting. Perhaps the applicant was trying to be funny and different, but the humor was lost when the applicant thought it would be a great idea to put a cartoon for young girls onto a resume.
There you have it! The worst resumes written can be crass, inappropriate, and too honest. Now you know what you could be up against, you should be feeling better about yourself and your prospects of being hired. Happy job-hunting!