Midlife Career Change Resumes: 3 Experts Weigh In
---
Considering a Midlife Career Change?
A midlife career change can be an attractive prospect for those who are looking to sculpt their working life for the better, but like any change in life, it can be fraught with obstacles.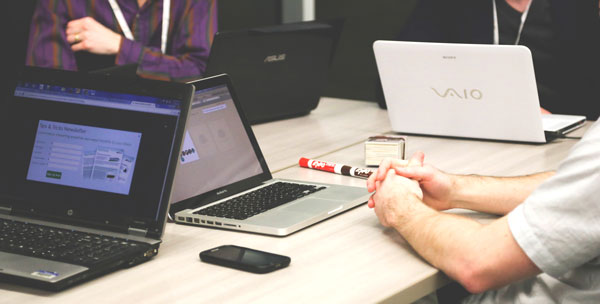 Many people seek out a career change as they feel they have has gone as far as they can in their current career. Others may just enjoy the challenge of acquiring a new skill. In either event, a career change can offer a plethora of rewards. This could be a more senior position, or a more attractive salary.
However, it pays to do your homework in the first instance. Many can be dissuaded from pursuing a new career due to the number of hindrances that come with implementing such a drastic change. But if the right steps are taken, there should be no reason as to why your career change shouldn't be a successful one.
Gaining Experience
As many will already know, a career change is only possible when the right kind of experience has been acquired, but how do we go about seeking out such valuable experience?
The first port of call is to establish how different your new career is to your old one.
"When your past career diverges sharply from your goals, take smaller steps. So if you're a janitor and are looking for a job as an astronaut, maybe start out with a flight school."
Many can be put off pursuing a new career as there is no work experience available in the sector they wish to become involved with. Rosenberg advises giving blogging a try; "For career changers with absolutely no experience in field they seek, blogging can build expertise, gain attention and start to close gaps."
It can also help to speak to companies who operate in your preferred sector. Although there may be no paid positions, you could volunteer in the new position you want to be in. This will help build work experience, as well as your reputation.
So how do you approach people in a new career. Career adviser Marc Miller suggest simply asking for advice.
"The magic word to use when you want to meet people in a new fields is "advice". When you ask for "advice" rarely will people turn you down."
Making contacts is also a must for those looking to divert from their current career path.
"Go to conferences and networking events to make new contacts, and ensure you learn the buzzwords and terminology used within the sector in which you wish to become involved with."
Creating the Resume
A resume is a reflection of you in a professional capacity, so it needs to sell you and your ability to do the job.
As Phil puts it:
"Write your resume 'as if' you've already been doing the job (or in the industry), from the perspective of someone who already is an expert on doing the job. Most career changers struggle because they write resumes as a biography, from the perspective of their past jobs, rather than the perspective of the job they want. This helps bridge many gaps."
Ensure the volunteering you've done to date isn't for nothing. When recreating your resume, Abby suggest you, "move the volunteer experience to the top." This will show prospective employers that you've not only gone out of your way to find work experience, but you're also passionate about the role.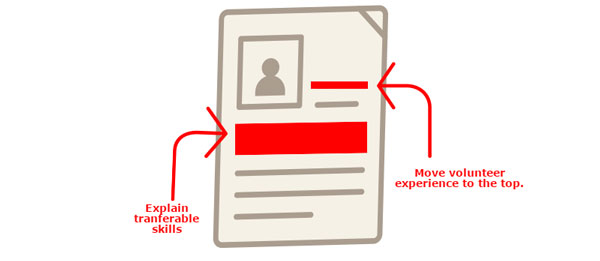 You should also ensure that the skills you use in your current role aren't underestimated. Look at your current skill set and consider whether these skills are transferable. If they are, says Kohut, "explain why what you do is transferable to the new job."
Preparing for the Interview
An interview can be nerve-racking, even to those who have worked within a certain industry for a number of years. But an interview should be used to your advantage. This is the one shot you get to make an impression, so it pays to make it count.
An interview is not just about the skills you have, but how much the role means to you. While you should never miss an opportunity to highlight these skills, you should also pour your passion into the interview to show your prospective employers how much of an asset you will be.
"If they really believe you want the job they will consider you even if you don't have as much experience. They want to hire people who really want the job."

-Abby Kohut
Changing careers can be a rewarding and exciting time for many, as long as the right research and steps are taken. There is no made-for-all solution available for those looking for a career change, it depends on the sector you wish to work in and your current skill set.
However, those who have the tenacity to pursue their chosen career while overcoming the obstacles that such an endeavor can bring can only look to reap the rewards from a career change moving forward.