Download a Free Infographic Resume! [No Strings Attached]
---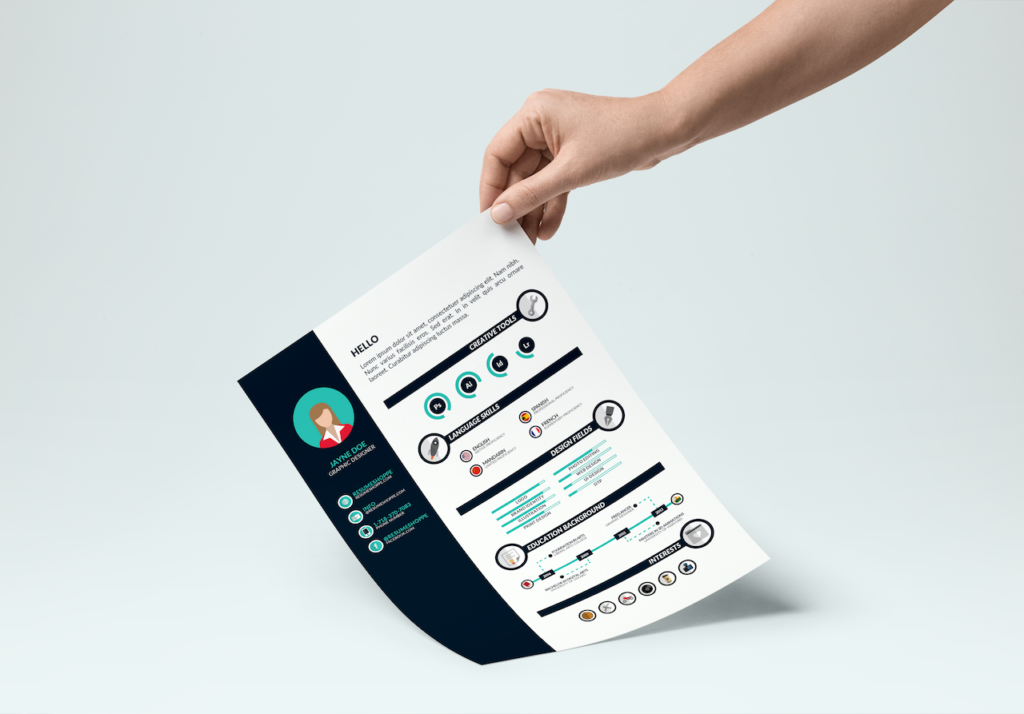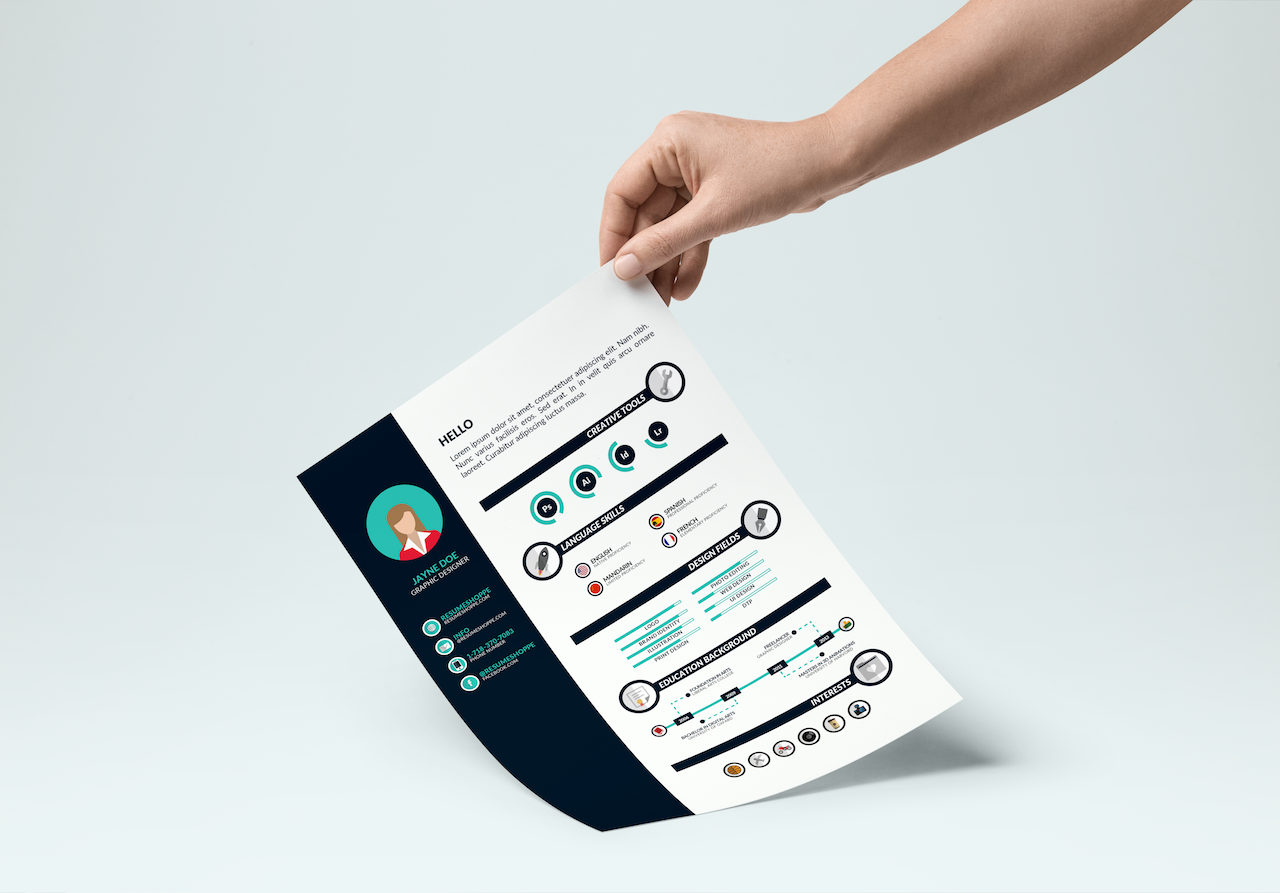 Just starting out as a fresh graduate with a design background? Check out this free turquoise-themed infographic resume that you can use to showcase your creativity to hiring managers and land your dream design career. What's more? The free resume comes in .Ai format so you can tweak it as you please before sending it out to interviewers.
This infographic resume has a side column for your personal info, especially useful if you'd like to promote your online portfolio. To add a touch of your own personality, you can include a picture of yourself or go above and beyond by designing your own avatar.
Use the Creative Tools section to show your skills with design softwares. It is populated with Adobe Photoshop, Illustrator, InDesign, and Lightroom by default. You can always add or remove the layers in Illustrator.
If you are aiming for multinational companies, being multilingual might help you fare better against the other applicants. In that case, list out the languages that you know well under the Language Skills section.
There's a lot of designers out there but what makes each of them different is their field of designs. If you know the areas of design that you are great at (e.g. logo design, icon design, print design etc.), simply lay them all out under the Design Fields category and adjust the shapes according to your capabilities with the different fields.
Finally, describe your education background and your interests so that employers would be intrigued to invite you for an interview.
How to Download this Cool Infographic Resume Template?
It couldn't be more simple. Just click the download link below ↓ ↓ ↓ ↓
Free Download Infographic Resume
Don't know how to work with Photoshop or Illustrator? Then take a look at our resume templates for Word. These are so simple to edit… even your grandma could use them. 🙂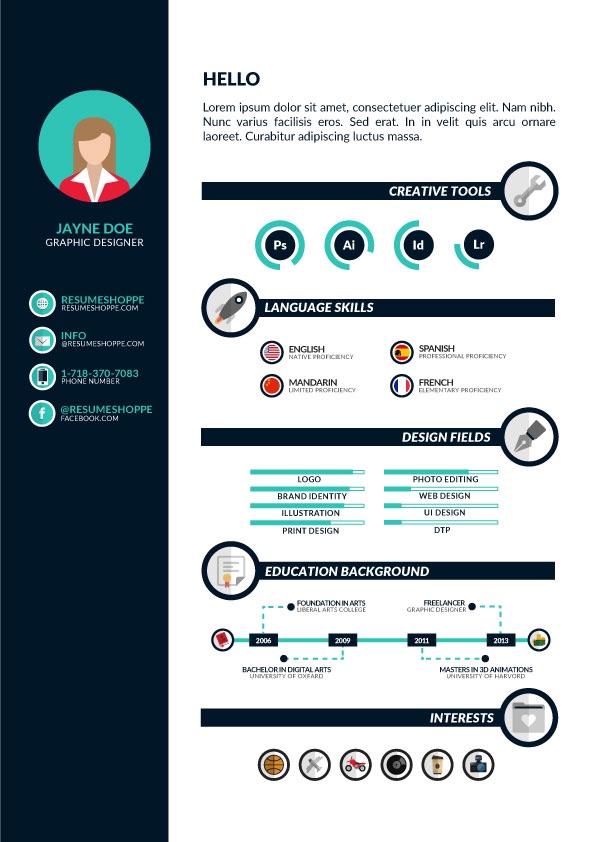 Have some designer friends? Share this page with them via the buttons ↓ ↓ ↓ ↓